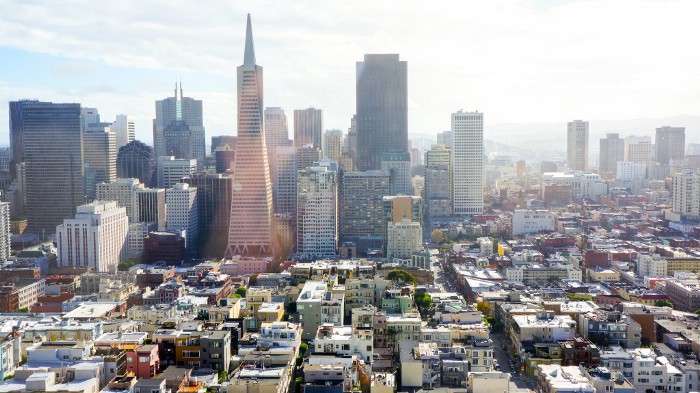 This article was first published on LiveMint on July 02, 2011.
Over the past weeks, I have written about some of the key trends (digital consumers, emerging economies, sustainability, healthcare, new commerce and pervasive computing) that are shaping businesses and with it, the enterprises of the future. Organizations today operate in an environment that is extensively influenced by these trends and they are under constant pressure to adapt to them effectively and in quick time.
In my conversations with business leaders across the world, their concerns about the agility of their organizations to respond to these trends have been resonating strongly. For instance, an insurance company we are talking to needs to reorient itself towards digital consumers, but most of their revenue comes through an agent-based model. The faster growth rate of online competitors is increasing the pressure to change. Another pharmaceutical major is looking towards emerging markets for growth, but their products, processes and systems are either inadequate or an overkill. Clearly, to transform these trends to an opportunity for the next phase of growth, most of these organizations have to drive significant change, from within.
Driving change in large organizations is a complex task. For every decision, multiple factors need to be taken into account. Information is either not available or is rapidly changing. During growth periods, several systems, processes and interdependencies are allowed to spring up that add to not just fixed costs but also complexity. Slowly, but steadily, complexity keeps piling up. Most of this is ignored during growth and when the business cycle changes, most businesses start focusing on simplification.
However, with the increasing velocity of change, as demonstrated by the recent financial crisis and the shortening of business cycles, most CXOs are convinced that they need to drive simplification continuously and cannot leave it for downturns. Many realize that simplification not only reduces fixed costs but also improves the ability to shift course with rapidly changing business cycles. I recall that we too were faced with challenge to realign operating costs significantly during the downturn. We were successful at doing so only because we had adequate systems and controls in place already, during good times.
In early 2000, when we had revenue of around $200 million (Rs 894 crore today) and 300 live projects, we were using a budgeting system for our projects that was complex because it was offline, it did not have a workflow and it was not consistent. We realized that we had to put a simpler system in place to manage this complexity before we scaled up, especially since we knew that growth was round the corner. Therefore, we soon initiated an organization-wide implementation of the online Project Budgeting System (PBS), developed in-house, to give us better visibility and control on our project budgeting process. I was personally responsible for the implementation of the PBS which saw a reluctance from project managers who did not feel the need for such a system at the time. However, we persisted till we had complete coverage. Over the next decade, we scaled to over $6 billion in revenue and 6,500 live projects, spread across an employee base of 130,000 from 63 global development centres in 32 countries. Despite this scale of our operations, we are still able to effectively give our quarterly guidance and meet it well within estimates, thanks to our focus on simplification early in our journey. Simplification enables organizations to not only manage complexity, but also to tap into the vast knowledge base spread across their diverse and often complex business structures and hierarchies. This knowledge base should be consciously and effectively tapped into. Procter and Gamble (P&G), a global leader in the fast-moving consumer goods (FMCG) space, probably leads by example in doing this. P&G was well known for its research and development (R&D) capabilities, thanks to its internal collaboration-based innovation model, developed in the 80s. However, over the past decade, due to dropping innovation success rates (from internal collaboration alone) combined with pressures to sustain high topline growth, P&G realized that it had to evolve quickly. The result was its Connect and Develop programme which had the mandate to acquire 50% of its product ideas from outside the company. This open innovation approach which provides P&G access to ideas from a global pool of about 1.5 million people comprising researchers, academics and scientists is paying rich dividends. In recent years, P&G estimated that over 45% of its initiatives in the product development portfolio had key elements that were discovered externally. GE is another example of the success of collaboration and learning. When GE wanted to enter emerging markets, it embedded local growth teams in fast-growing regions to better understand local market needs. It then connected these local teams through a global product team to ensure that their insights were shared globally and implemented. The result was products like the handheld ultrasound machine that found wide acceptance not only in emerging markets but also in developed markets.
In essence, whether we talk about collaboration, learning or simplification — what organizations are effectively trying to do is adapt themselves to changing internal and external triggers. These triggers are creating new business challenges and also opening up new opportunities for organizations. How quickly an organization is able to adapt to align itself to a challenge or opportunity will determine its ability to overcome or leverage it respectively. Look at what the AppleiPod did to Sony (which ruled the music industry in the tape era through the Walkman) at the onset of the digital music era. Look at what Microsoft Encarta did to Encyclopedia Britannica (which ruled the encyclopedia market during the printed encyclopedia era) at the onset of the digital information era. Or even look at what Polaroid did to Kodak (which ruled the photo camera industry) at the onset of the rising popularity of instant photography. Sony, Encyclopedia Britannica and Kodak were slow to anticipate changing industry trends and slow to anticipate emerging opportunities. By the time they came out with their own products to cater to the new consumer segment, they had lost out on key market space in an industry they had long dominated. These events clearly exemplify the need for organizations to anticipate and adapt to change — effectively and in quick time.
Organizations that are unable to adapt quickly will struggle to succeed. As C.K. Prahalad once said: "A company that cannot imagine the future won't be around to enjoy it."
To conclude, organizations have no choice but to constantly anticipate, understand and prepare for business, social and technological trends that have the potential to shape their future. With growing scale and rising business complexities, they try to retain the soul of a small organization in the body of a large one. Smarter organizations of tomorrow will be those that will be able to simplify their internal complexities, collaborate and learn from stakeholders within and outside and most importantly, adapt themselves, not only to sustain themselves as enterprises but also to create new opportunities for growth.
< back to BLOG HOME